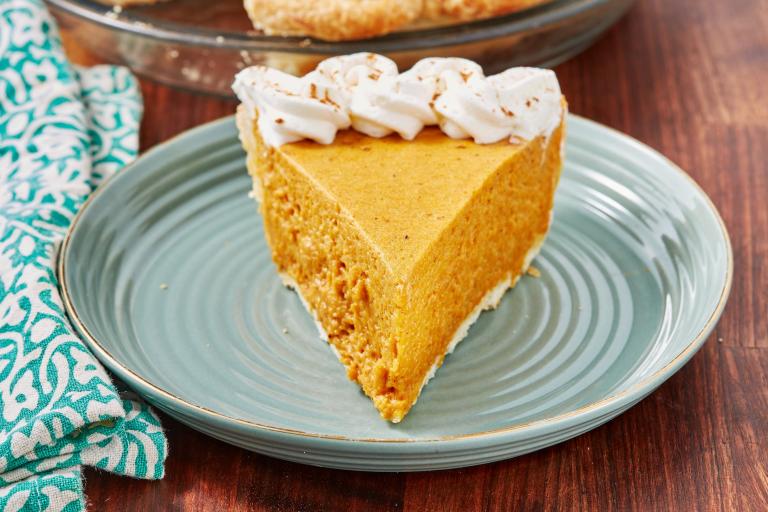 Recipe instruction
Soak Together:
1 t (1 envelope) Knox Gelatin
1/4 C cold water
Mix in pan:
1 C brown sugar
3 slightly beaten egg yolks
1 C pumpkin
1 C milk 
1 tsp cinnamon
1/2 tsp each of ginger, salt and allspice. 
Cook stirring well until slightly thick. Take pan off stove and add softened gelatin. Stir well till dissolved. Cool in refrigerator. Beat 3 egg whites till stiff. Fold in 1/4 cup sugar and beat a little more. Fold into a chilled baked pastry shell. Serve with whipped cream. 
You may wish to substitute pasteurized meringue powder prepared according to package directions for the 3 egg whites.