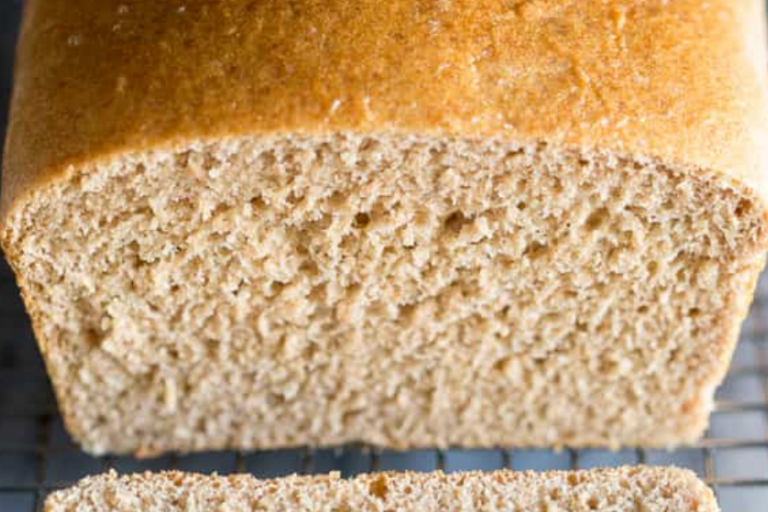 Recipe instruction
5cups hot tap water (hot to the touch; not hot enough to burn finger)
3/4 c. oil (I use olive oil or canola oil) 
3/4 c. honey
2 tbsp. dough enhancer
2 tbsp instant yeast
2 tbsp salt
2 heaping tbsp vital wheat gluten
15-16 cups freshly milled whole wheat flour
1/2 cup ground flax
Pour warm water into Bosch mixing bowl. Add approximately 6 cups flour on top of liquid. Then add dough enhancer, oil, honey, yeast, and gluten. Use the (M) momentary switch to mix well.
Add approx. 6 additional cups flour, and salt. Turn to speed 2. Continue adding flour 1 cup at a time until the dough pulls away cleanly from the sides of the bowl.  Continue kneading on speed 2 for another 7 minutes. 
Oil or grease hands and counter. Divide dough into equal portions and shape into loaves. Put into well greased pans. Let rise till double in size. Bake 350 degrees for 28-30 minutes or until golden brown on top. Remove from pans and cool on wire rack. Top of loaves can be rubbed with water or butter for shiny appearance. Dough can be used for pizza crust or cinnamon rolls.