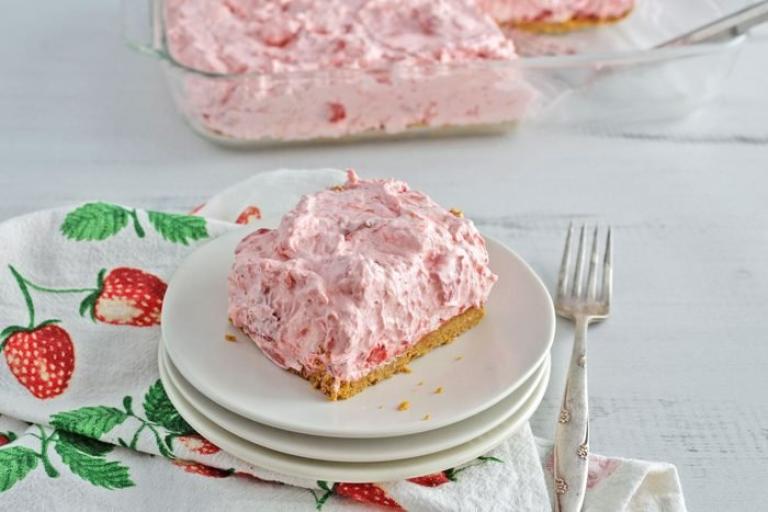 Ingredients
18 graham crackers
1/2 cup butter melted
1 can (20 oz) crushed pineapple
1 can (21 oz) strawberry pie filling
4 cups mini marshmallows
16 oz Cool Whip thawed
2 cups frozen strawberries partially thawed
Recipe instruction
Crush graham crackers and mix with melted butter.  Spoon buttery crumb mixture into bottom of 13x9 baking dish.  Use the bottom of a drinking glass to press crumbs into an even layer on the bottom of the dish.  Chill crust in the fridge for 15 mins.
Pour crushed pineapple into mesh strainer to strain off the excess juice.  Put pineapple and strawberry pie filling into a large mixing bowl and stir them together.  Pour in the mini marshmallows and stir until they're completely coated in fruit.
Spoon the thawed Cool Whip into the bowl and use spatula to gently fold it into the futit.  Chop the partially t hawed strawberries and fold them into the Cool Whip-marshmallow mixture.  Spoon filling into graham cracker crust.  Cover pan tightly and chill for at least 4 hours.