Sausage Vodka Penne Casserole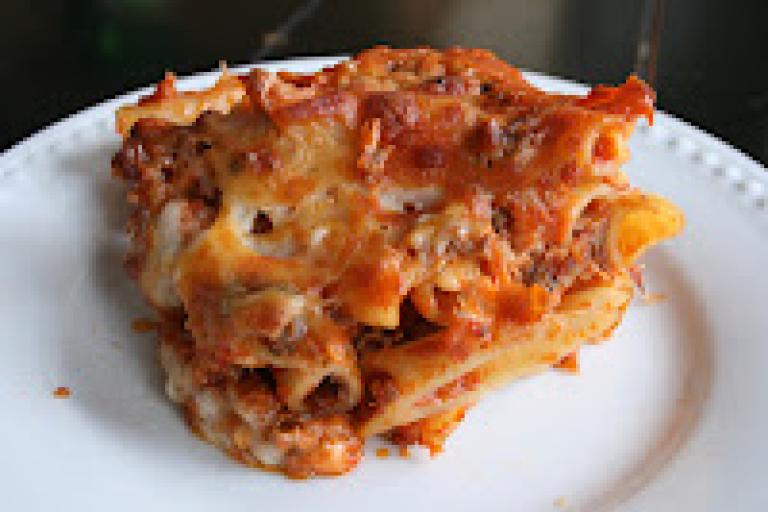 Recipe Category
Main dish
Recipe instruction
4 T extra virgin olive oil
3/4 lbs sweet italian sausage, crumbled
3/4 lbs hot italian sausage, crumbled
2 large onions, chopped
1 3/4 tsp kosher salt
3/4 tsp pepper
1/4 cup fresh basil, slivered
1 T minced garlic
1/2 cup vodka
1 32 oz can crushed tomatoes
1 tsp Emeril Essence
1/2 cup heavy cream
1T extra virgin olive oil
1 lb penne pasta
15 oz. ricotta or cottage cheese
1 cup grated Parmigiano-Reggiano
1 1/2 c grated mozzarella
Heat 2 T olive oil in large skillet.  Add sausage and cook until brown, 4 to 5 minutes.  Add onions,   3/4 tsp salt, and the black pepper.  Cook, stirring occasionally, until onions are just soft, about 4 minutes.  Add basil and garlic, and cook, stirring, for 2 minutes.  Add vodka and tomatoes: reduce heat to medium-low, simmer, uncovered, stirring occasionally, for 40 minutes.  Add essence and heavy cream, stir to mix and simmer for 5 minutes.  Remove from heat.
Preheat oven to 350 degrees F.
Cook pasta.  Combine 4 qts water with 1 T olive oil and 1 tsp salt.  Bring to boil, add pasta, and cook until al dente, about 12 minutes.  Remove from heat and drain well.  Combine 1/2 ricotta cheese and 1/2 of the Parmigiano-Reggiano with remaining 2 T of olive oil in large mixing bowl.  Add pasta and toss to coat evenly.  Add the sausage mixture and mix well.  Add remaining ricotta cheese and the Parmigiano- Reggiano and mix well.
Transfer to a 9x13 inch baking dish.  Sprinkle with the mozzarella.  Bake until bubbly and golden, about 45 minutes.