Small Batch 30 minute roll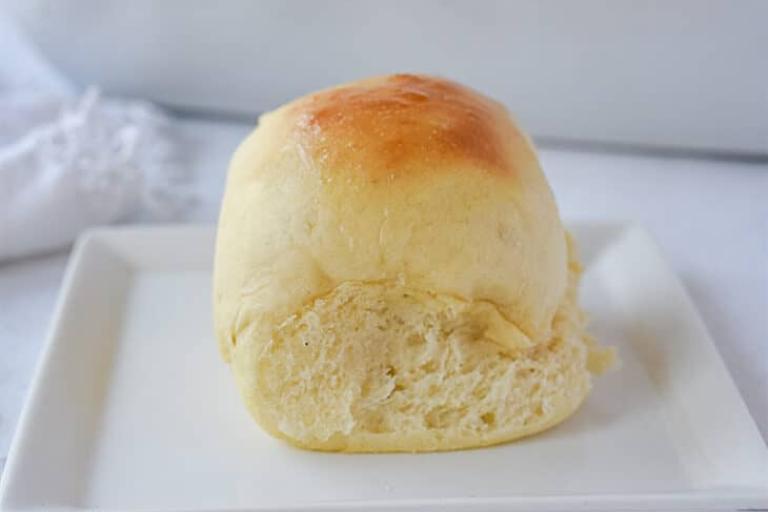 Recipe instruction
1/3 cup warm water plus 1 Tbsp
2 tsp dry active yeast
1 1/2 Tbsp vegetable oil or olive oil
1 cup all purpose flour plus 3 Tbsp
4 tsp sugar
1/2 tsp salt
1 Tbsp egg beaten
INSTRUCTIONS
Place yeast into warm water (105 – 115 degrees F). Allow to sit for about five minutes until foamy and bubbly.

Preheat oven to 400 degrees F

In your the mixing bowl of a stand mixer combine flour, sugar, salt, egg, oil and yeast mixture. Knead with dough hook until soft and smooth, about 5 minutes.

Divide dough into four pieces and form each piece into a ball.

Place in a greased 6 x 8 baking dish and cover. Allow to rise for 10 minutes.

Bake in oven for 12-15 minutes or until golden brown.

Brush with melted butter after baked and still hot.