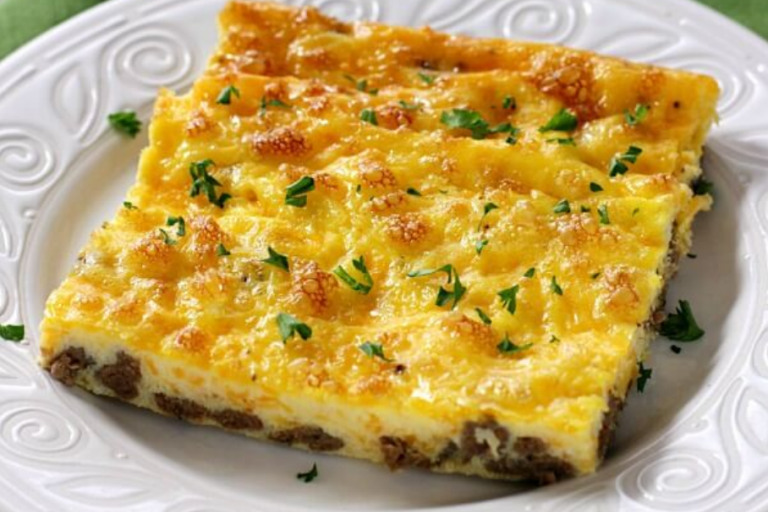 Recipe Category
Breakfast
Recipe instruction
10 eggs
1/2 cup milk
3/4 teaspoon onion powder
3/4 teaspoon salt
1/4 teaspoon pepper
1 ½ cup shredded cheese , cheddar, jack, Swiss or a combination
3/4 cup diced ham or crisp cooked bacon
½ cup green, yellow or red pepper, diced
6 cups frozen shredded hash browns, I put them in the microwave for a minute or two. They don't need to be completely thawed.
1 tomato, sliced
In batter bowl, beat the eggs and seasonings. Add ham, potatoes, peppers and cheese. Stir together. Pour in a greased 9 x 13 pan. Bake at 350 degrees for 40-45 minutes or until knife inserted in middle comes out clean.
Garnish with tomato slices or salsa. Fresh salsa is the best but Pace works.