This is a favorite dutch oven recipe that we make when we go camping.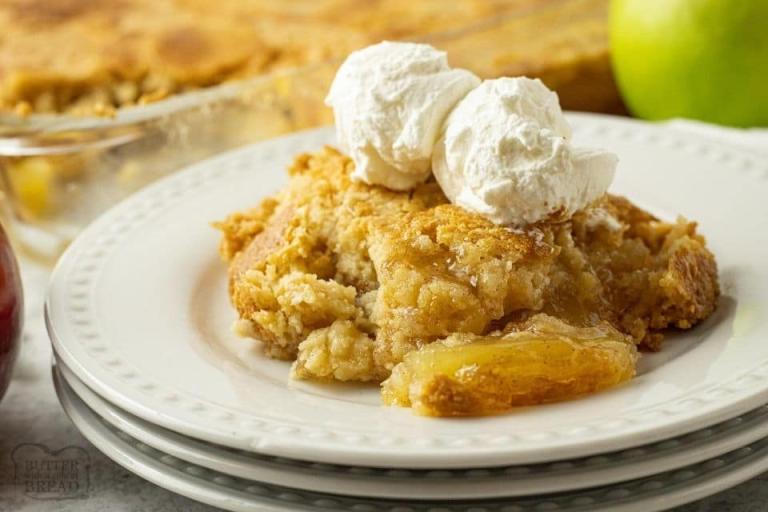 Ingredients
1 1/2 quarts apple pie filling
1 package butter pecan cake mix (or yellow/white)
1 cup unsalted butter
Optional for a caramel dump cake: 1 cup chopped carame
Recipe instruction
Preheat the oven to 350 degrees F. Lightly grease a 9x13-inch pan with cooking spray.
Spread apple fruit filling in one even layer on the bottom of the pan.Cut caramels in half (if using) and sprinkle evenly on top. Empty the cake mix on top of everything and smooth in one even layer with the back of a wooden spoon. Finally, cut the butter in thin 1/4-inch thick slices and place evenly on top of the cake, covering the entire top.
Bake for 15 minutes. At this point, all the butter should be melted on top. Use a spoon to spoon pools over melted butter over any exposed dry cake mix. Return to the oven and bake for 40-45 more minutes or until light golden brown on top. Remove from the oven and let stand for 10 minutes to firm up.
Spoon out the cake into bowls and top with vanilla ice cream. Enjoy hot!